Screening Steps We Take To Keep You Safe!
Visitors from China or their Contactees have a two week treatment waiting period
Anyone with cough, cold or head congestion is phone screened prior to visiting.
All Rooms and equipment used is disinfected before and after use.
Waiting room chairs are disinfected 3 time per day.
All furniture, Door Fixtures, washrooms (all 3) are disinfected after each patient leaves.
All staff instructed to wear masks and gloves  with patients.
One time Use Clean linens for prior to each treatment.
Each Room has hand Sanitizer, Sink with Soap and Water and disposable towels.
Novel Corona Virus
Watch!
WHO_nCoV_Introductory Video from openWHO on Vimeo.

Anti Virus Herbal Medicine
Only From Hopewell Medical Acupuncture Center
Strengthen Your Lungs
Strengthen Immune System to fight disease
Lung Disorders such as Asthma
Clinic Services
Acugraph Computer Health Scan – How Healthy Are You? 
Advanced Acupuncture All Pain 
Tui Na Meridian Massage Therapy for all Body Ache
Custom Herbal Prescriptions Coughs, Energy Boost
Fire Cupping for Back Pain
Inversion Table Therapy For Bulging Disc
Head Needle Acupuncture for stroke, Alzheimer, Parkinsons
Up Coming Saturday Lectures
Secrets of "Purposeful Meditation"
Simple Treatments for Irregular Heartbeat 
High Blood Pressure High Cholesterol ? Try this !
Weight Loss without Diets – Diabetic Friendly
Insomnia – Which Kind Do You Have?
Fibromyalgia – At Last a Treatment that Works !
Ladies – Monthly Pain is NOT OK
Herbs That You Buy Can Be Dangerous
Your Insurance Vs. You
Cancer Patients – Increase your Chances
Back Pain – Before injections and operations Consider This !
The Cause of Depression – and a treatment
Doubling Your Memory
Eliminate Facial Wrinkles without Injections
Acne Scars – Gone!
Addictions –  Drugless Elimination
Most Insurances accepted – Anthem, Aetna, Blue Cross/BlueShield, Cigna, United Healthcare, Kaiser, Discount for Medicare
°              °              °
Americans Say Thanks and Welcome Home with the
"MediVets Program" 
Providing Free Medical Treatments for Returning American Soldiers & Veterans
 Every Thursday 10:00 to 16:00 at the Sunnyvale Clinic
Fighting for those Now who fought for us Before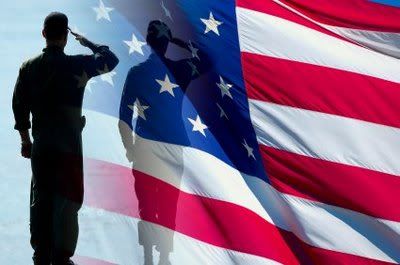 Click here for Appointment  Click here to make donation
°              °              °
 Therapeutic Chinese Meridian Massage For All Pain Including Neck, Shoulder, Arms, Abdomen, Lower Back, Feet
Glass Cupping,
Thai Herbal Bag
Warm Bamboo Massage
Famous Long Styles of Therapeutic Massage prescribed to treat Stress, Pain, hiding either Shallow or Deep in Muscle Tissue. Most Insurance Accepted.
Available only at Hopewell Medical Acupuncture Center are the series of Doctor Prescribed Myofascial Release Therapies which treat the complete range of tissue needs ranging from soft superficial to deep tissue massage. Direct from China, Thailand and India these the doctors at Hopewell Medical have optimized each one to promote accelerate their healing processes. The five optimized therapies include: Tui Na Meridian, Hot Stone, Glass Cupping, Thai Herbal Bag and Warm Bamboo Massage treatments.
Call Today for and Appointment
---
°              °              °
At Last
A Weight Loss Program That Really Works!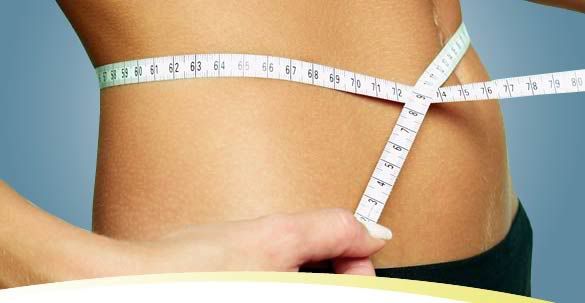 Up to 10 pounds per month
No Exercise Programs or No Diets
No Supplements or Secrets
Just Sound Medical Facts
Boosts Energy and Confidence
Fight Serious Diseases
 Warning *** Must Buy New Clothes*** (sold separately)
1  Minute to Change Your Life Forever – Make Free Appointment Now!
°              °              °
Tai Chi and Medical Chi Gong
Weight Loss
Stress
Parkinson's, Alzheimer's
Stroke Recovery
Muscular Dystrophy
Wheelchair Bound
Weak and Tired  – Feeling old
Health and Fitness
Tai Chi and Qi Gong, which originated in China as martial arts, are a mind-body practice in Complementary and Alternative Medicine. Tai Qi is referred to as "moving meditation" — you learn to integrate mind, breath and movement slowly, gently and with a focused purpose. Also you will learn centuries old Medical Qi Gongs which help to heal, keep healthy and treat the range of stress related diseases. For Young, Old, Wheelchair Bound.
Learn the Tai Chi style that is best for you – Yang,  Sword. Learn how to benefit your Heart, Liver, Spleen, Lungs & Kidneys. Click here for
more details.